Our Brands
This famous and international recognized registered trademark identifies the quality and Caribbean flavour of our natural Cuban sea products.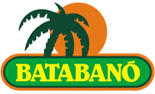 Batabanó is an international recognized registered trademark. This brand name has a sounded tradition of superb quality in our farmed white shrimp.
Company
For more than three decades Caribex Seafoods Ltd. has brought the luscious seafood treasures of the warm, clear waters of the Caribbean to Canadians. We have been the sole Canadian importer of Cuban seafood products since 1974.
We want our customers to enjoy the very best seafood experience. Seafood of the highest quality backed by top class service is the way we accomplish this. From the time that the seafood is caught to the end user consuming it, we ensure customer satisfaction by careful processing, safe shipment and dependable storage. We are constantly upgrading our ability to perform these activities.
We provide a wide selection of exclusive rock lobster products, shrimps, fish, aquaculture products and others seafood. Our products are sold across Canada through major distributors. We also export an extensive variety of Canadian seafood and other food products around the world.